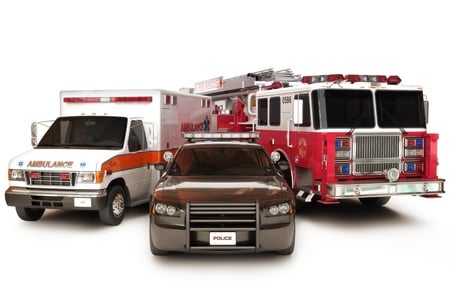 When you're first in, you'd better be ready.
First responders have many crucial jobs. Chief among them? Being prepared. In a crisis situation, things happen quickly. Situational awareness is key. And a common operating picture gives individuals arriving on the scene a tactical edge. Blazemark® — the modern approach to sharing critical information — puts the power of intuitive, web-based software in your hands…and vehicles. Designed for pre-planning and communicating pre-incident information as well as pre-planning for highway interchanges, rail yards, crude oil rail lines, transportation centers, and amusement parks, Blazemark delivers clear, consistent information that saves time and money while protecting the lives of first responders and those in the community.
User-friendly. Clear. And consistent.
Because Fire Planning Associates, developers of Blazemark, works on the NFPA 1620 committee, the software matches the standard for pre-incident planning. Rather than trying to pull data together on the fly from different users or desktop systems, your information is in sync. Blazemark is simple to use, share and deploy.
Quicker, more cohesive response.
Whether you're en route or on-scene, applying the Blazemark preplans is easy. By intentionally filtering vital information, responders and other personnel can quickly grasp the operations and hazards of the building. From photos, maps and drawings to real-time traffic and building webcams, everything you need to know is at the ready.
Responders work together seamlessly
Sharing critical information is imperative when multiple individuals are responding to a call. With just a simple web browser, entering information about sites, structures, protection, water supplies, hazmats, etc. is fast and easy. You can also produce a printable copy of a PDF for offline use and/or hard-copy storage. Blazemark's multi-level security access (via a 24/7 high-availability server) delivers true "mutual aid" and response team interoperability. From figuring out the best way to gain access and determining how big a structure is, to situational awareness for multiple agencies and jurisdictions, Blazemark is the one preplanning and communication tool frontline teams need to respond quickly and successfully.