Fire Planning Process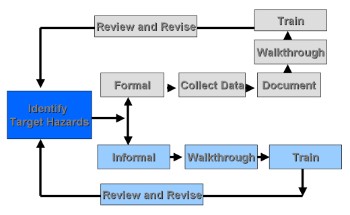 Preplan is Total Concept Based Upon:
Awareness of the Problem
Management Commitment
Education
Prevention
Protection
Emergency Organization
Preplanning is often not taken seriously enough:
Completed hurriedly
Not communicated or consolidated
Discussed post-incident
By contrast, FPA takes a systematic approach:
Types of hazards (hazmat, bldg, etc.)
What is likely to happen
Off-site impact?
Life-safety hazards?
Environmental implications
Degree of probability incident will occur (history, mitigation, etc.)
Business continuity -salvage concerns ,ie, servers, records, etc.