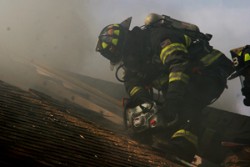 Our goal is to help ensure that you have a successful custom preplanning program in place. We work with clients whether they develop the pre plans on their own using their staff, or we can do them with you, for you, or any combination that works best for you.
Effective Preplanning Training and Seminars
We can provide training and mentoring to your organization so that your departments can become effective at preparing and using preplans. Look for us at industry events, or contact us for custom training packages.