Industry Leadership and Qualifications
Blazemark was created by firefighters and professional Fire Protection Engineers to serve the vital need for Pre-planning. We use Blazemark for our firehouses, and as part of the professional services work we do with our clients.
Our pre-planning application is used by hundreds of customers across 1000s of structures and millions of square feet; plus it is used for major interstate exchanges, waterways, rail, and pipelines.
Our staff has extensive experience in EHS and emergency services in settings that include: industry, Department of Defense, career and volunteer Fire/EMS/Rescue departments, and Law Enforcement.
We keep an "All-Hazards" approach with civilian and responder safety at the core of everything we do.  Our staff includes experienced first responders and officers with training in building construction and emergency response.
Bart Krauss
President
Bart is President and a long-time Firefighter (including stints as the President of his local fire department).
Strong history in start ups like Cognos and  IntelliCorp. Experience managing in dynamic environments.
Bart has worked with a large VC firm in multiple portfolio companies to provide "reality checks" and to straighten out the gaps that often occur between sales, marketing, and development.

Bart also has a lot of experience with the insurance and risk markets.
In his spare time, Bart is a dedicated cyclist, frequently doing 1000+ miles a year. He also enjoys the thrill of downhill skiing. Or at least the aprés skiing.
Jon Kern
Software Engineer
Jon is an aerospace engineer by training, but through that work, he morphed into doing more and more software as a means to solve problems and provide useful end-user solutions. Jon is passionate about helping folks succeed by delivering business value through software, and loves working with fire fighters, emergency responders, and corporate EHS and risk managers. 
His varied career has spanned cruise missile jet engine R&D, flight simulators (e.g., F-14 and F/A-18), to being an object-oriented software architect and lightweight process evangelist through the 90s. Jon co-authored books with Peter Coad, and helped to found the very successful TogetherSoft products and company. Jon lived half-time in St. Petersburg, Russia, for a few years to lead the TogetherSoft development team. Jon is a co-author of the Agile Manifesto for Software Development (2001), which took the software world by storm and created a world-wide movement to improve the delivery of software by focusing on delighting customers. 
Jon loves to code… but when he is not, he loves to travel the world with his wife/family. He is a part-time mountain climber, non-expert skier, and a coffee and craft beer lover, and an Audi fanatic.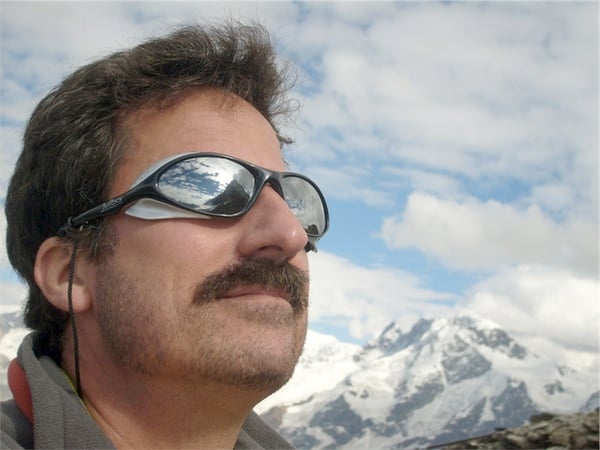 Greg Jakubowski
P.E., CSP, FSFPE – Co-founder and Technical Advisor

Greg Jakubowski is licensed as a professional fire protection engineer in Pennsylvania, New Jersey and Wyoming.
Greg has long been involved with the NFPA 1620 committee which oversees preplanning standards, and he is currently serving as the committee chair. Greg has preplanned schools, nuclear power plants, major highway interchanges, high-tech facilities with numerous hazards, and large industrial complexes. He has been involved in the design and construction of approximately $3 billion (USD) of projects since 1985 in the United States, Europe, and Singapore.
Greg's experience includes leading and improving safety and fire prevention from a site and corporate perspective at facilities of all sizes.
He is an experienced author with over 150 articles published since 1989. Greg has also co-authored a text on Firefighter Rescue that has sold over 17,000 copies and is used as required reading for city chief officer tests. Greg has also been a Chapter Author in several texts on industrial firefighting and firefighter safety. He has presented at numerous national and international conferences, and teaches for the US National Fire Academy.
The only way that Greg can shut off his fire protection engineering brain is when he is casting flies for trout out in the beautiful rivers of Wyoming.