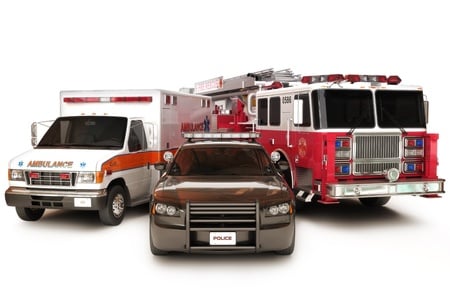 When you're first in, you'd better be ready.
First responders have many crucial jobs. Chief among them? Being prepared. In a crisis situation, things happen quickly.
Know Before you Go!
Situational awareness is key
Cloud-Based/Browser-Based
No software needed
Unlimited users, data, real-time sharing

Updates immediately available

Integrate with most web-based systems: Live video camera feed
Access critical information at times when seconds count
Access at by mobile device, MDT, desktop — anytime, anywhere
On-scene updates visible
Share with other responders
Easy to Learn and Use
Starting is easy
Powerful features are there when you are ready
Existing preplans won't go to waste
Upload existing preplans while you get started using Blazemark
No More Excuses
 Blazemark makes it so easy to start a preplan process
Or to improve your existing process and tools
Solutions for All Scenarios
 Preplanning can start off simple, upload existing plans
One by one, redo each preplan, delete your original PDF
Compliant with NFPA 1660 Pre-Incident Planning
We have been on the cutting edge of NFPA-1620 for decades
We have been active on the committee for years
One of our long-time clients and now a colleague (John Welling) and one of our founders (Greg J) were committee chairs
Blazemark is also aligned with NIMS requirements
Save lives and property, use your resources more efficiently
 "All Hazards" approach to any type of incident (fire, hazmat, active shooter, weather, etc.)
Improves ISO ratings
Interface with other applications
Import Water Supplies from your GIS data
We can work with your CAD, or Alerting Apps
Integrate with other web-based tools
Live video camera feed, NIOSH, WISER, ERG, etc.
Inexpensive solution
Emergency services are charged based upon the number of preplans.  
Contact us for more information!
Chat and help library
Live chat is available (if we are not out on calls)
Comprehensive, searchable, help library full of informative articles
You have our ear and can help improve the product
All of us have eaten the same dirt as you.  Tell us how to improve Blazemark to make your job easier and safer.  Our best improvements have come from the streets.