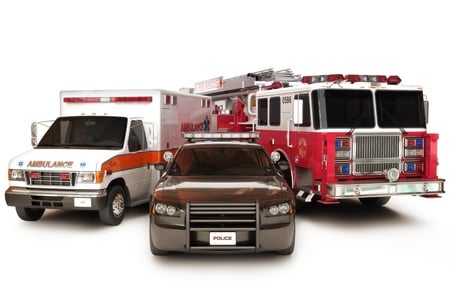 When you're first in, you'd better be ready.
First responders have many crucial jobs. Chief among them? Being prepared. In a crisis situation, things happen quickly. Situational awareness is key.
Cloud-Based/Browser-Based
No software needed

Unlimited users, data, real-time sharing
Access critical information at times when seconds count
Access at the tip of your fingers by mobile device, MDT, desktop anytime
Compliant to NFPA 1620 for Pre-Incident Planning
And is aligned with NIMS requirements
Save lives and property, use your resources more efficiently
 "All Hazards" approach to any type of incident (fire, hazmat, active shooter, weather, etc.)
Instant global changes, demonstrate needed resources, improves ISO ratings
PDF entire pre-plans anytime
Print out hard-copy or email out
Easy to learn, use, edit and update
Allow your resources to make instant updates anytime from the field
Existing preplans won't be lost
Upload existing preplans, SOG's, Contact lists, any document you wish
24 hour help desk!
  Live chat and complete video tutorial library
Interface with other applications
Water Supplies, CAD, Alerting Aps, and Reporting Software
Inexpensive solution
Emergency services are charged based upon the number of preplans.  Contact us for more information!
Integrate with other web-based tools
Live video camera feed, NIOSH, WISER, ERG, etc.
You have our ear and can help improve the product
All of us have eaten the same dirt as you.  Tell us how to improve Blazemark to make your job easier and safer.  Our best improvements have come from the streets.
User permissions with full accountability
 Grant roles of read-only, author or admin.  Additional secure notes area permissions as well