Industry and Corporate Settings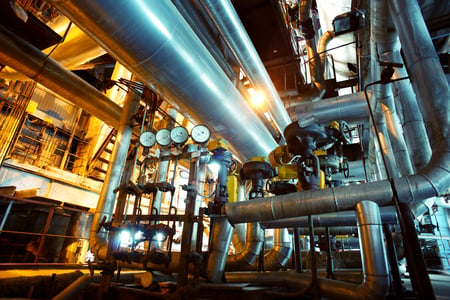 Blazemark helps industry and corporations meet their goal of reliable incident-free operation so products and services are not disrupted.
Corporate Risk Managers, Facilities, EHS, ... love Blazemark!
Actively manage risk and property loss
Improve your risk management profile and case for lower insurance premiums
Use as a tool for tabletop and live-drill training for onsite and remote users
Establish a cooperative relationship with local emergency departments
Assist with cooperative pre/post reporting and resolution of incidents that occur in various jurisdictions
Compliant with OSHA and NFPA 1660 for Pre-Incident Planning
Aligned with NIMS requirements
Clients are able to document their confined spaces and more easily stay compliant with OSHA, and see benefits to their internal fire and safety audits.
Comply with International Fire Code Chapters/Sections on Emergency Planning and Preparedness, Performance-Based Design, Fire Safety During Construction and Demolition, and Hazardous Materials Management Plans
Comply with NFPA Fire Code Chapter on Safeguarding Construction, Alteration and Demolition Operations
Comply with US OSHA and corporate requirements for fire safety plans, confined space rescue plans, fire prevention plans, and emergency plans for OSHA/EPA Process Safety Management
Create and implement comprehensive disaster response and emergency preparedness plans
Assist emergency responders by capturing and sharing all NFPA 1660 required data elements and more.
Blueprints and floor plans, aerial photos of campus, locations for predetermined command posts – triage – evacuation – treatment – landing zones, etc.
Rosters, photos/yearboook, fire-alarm shutoff locations and procedures, gas/utility line layouts and shutoff valve locations, cable/satellite television shutoff location and procedures
Access critical information quickly when seconds count
A pre-incident plan is the "front end" to your business continuity plan
Access at the tip of your fingers by mobile device, MDT, desktop anytime from anywhere in the world
Access facility information remotely to assist staff and emergency responders on scene of incidents during off hours
Cloud-Based / Browser-Based
If disaster strikes your network/infrastructure, Blazemark remains available as an off-premise, secure, cloud solution
No software needed
Computer or smartphone and an internet browser
Unlimited users, data, real-time sharing
Throw away those binders!
Grant access to read or edit data/photos anytime from anywhere
Save time and money
Pre-planning is the least expensive thing that you can do and pays the best dividends
No extra equipment to be brought or maintained.
Less expensive than needing to implement a costly Business Continuity Plan
Collect data from multiple sources into one repository
Share and make instant global changes with internal and external stakeholders
Improve your risk management profile and case for lower insurance premiums
Share information in real time with police and emergency service departments
Administer memorandums of understanding and emergency operations plans.
Ability to add, edit, update written communication plans with unlimited sharing instantly (rosters, accountability, reunification plans, situation reports, etc.)
Yet also protect internal, "for your eyes only," sensitive information and documents as needed